625 Jericho Turnpike
Syosset, NY 11791
Across from Syosset Animal Hospital

(516) 226-1780
Open Today Until 6:00 pm
| | |
| --- | --- |
| Friday | 10:00 am - 6:00 pm |
| Saturday | 9:00 am - 6:00 pm |
| Sunday | 10:00 am - 5:00 pm |
| Monday | 10:00 am - 6:00 pm |
| Tuesday | 10:00 am - 6:00 pm |
| Wednesday | 10:00 am - 6:00 pm |
| Thursday | 10:00 am - 7:00 pm |
Andy & Christine Burke Franchise Store Owners
View Our Store Site
Welcome to Wild Birds Unlimited of Syosset
Wild Birds Unlimited specializes in bringing people and nature together with bird feeding and nature products, local expert advice and educational events.
We sell the highest quality bird food as well as feeders, pole systems, baths, nest boxes and everything else you need to keep your birds happy and healthy!
We carry a unique line of items including garden and home accents, MatMates indoor/outdoor mats, delicious Bird Friendly certified coffee, Tilley hats, Silver Forest earrings, Vortex optics, Corinthian Bells wind chimes, books and more.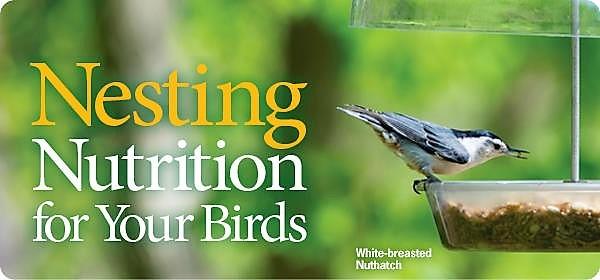 Nesting SuperBlend™
The Season's SuperFood for Your Birds
Calcium is the most challenging mineral for birds because when they need it, they need large quantities and they need it right away. This is mainly during nesting time for egg laying and well as chick development. The need for protein substantially increases for birds during periods of egg-laying. Obtaining a sufficient amount of protein determines the number of eggs a bird is able to produce and impacts the health of young birds.
Wild Birds Unlimited's new Nesting SuperBlend™ is a great bird food to help you provide the essential protein & calcium needed by nesting families. This high protein seed blend is packed full of sunflower chips, peanuts, mealworms, bark butter bits, nutrasaff, tree nuts and calcium. This blend is perfect for birds getting ready to nest, while they nest and for the young when they leave the nest.
The Magical World of Bird Feeding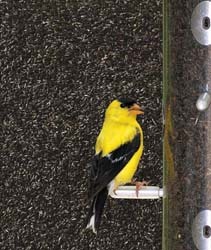 Every once in a while, this fun hobby of feeding the birds makes you wish you had magical powers that would make specific birds visit, certain visitors and problems go away, visiting birds stay longer, and so forth.

Take heart, you don't have to be a magician to know the tricks that will make your bird feeding experience more enjoyable.

Wild Birds Unlimited is the largest resource of bird feeding expertise available, and we know all of the tricks and tips you need.

We pride ourselves on being able to provide the most accurate information and knowledge about our local birds. It is our goal for you to have the best possible bird feeding experience.

By telling us about your yard — the type of landscaping you have, the specific birds you want to attract, the locations you want to place your feeders — we can provide customized advice that will make your yard a destination for your favorite birds.

Whether you are trying to keep raccoons, squirrels or larger birds off your feeders, attract bluebirds to a nesting box, want to keep ants out of your hummingbird nectar or you have some other nature question, we can help.

Bird feeding is a fun, relaxing hobby, and some frustrations or problems can be solved with just the right advice.

Visit us this month, and share with us your nature needs. We'll make sure you have everything you need, including the best tricks and tips, to make your yard magical.