625 Jericho Turnpike
Syosset, NY 11791
Across from Syosset Animal Hospital

(516) 226-1780
Open Today Until 6:00 pm
| | |
| --- | --- |
| Monday | 10:00 am - 6:00 pm |
| Tuesday | 10:00 am - 6:00 pm |
| Wednesday | 10:00 am - 6:00 pm |
| Thursday | 10:00 am - 7:00 pm |
| Friday | 10:00 am - 6:00 pm |
| Saturday | 9:00 am - 6:00 pm |
| Sunday | 10:00 am - 5:00 pm |
Andy & Christine Burke Franchise Store Owners
View Our Store Site
Welcome to Wild Birds Unlimited of Syosset
Wild Birds Unlimited specializes in bringing people and nature together with bird feeding and nature products, local expert advice and educational events.
We sell the highest quality bird food as well as feeders, pole systems, baths, nest boxes and everything else you need to keep your birds happy and healthy!
We carry a unique line of items including garden and home accents, MatMates indoor/outdoor mats, delicious Bird Friendly certified coffee, Tilley hats, Silver Forest earrings, Vortex optics, Corinthian Bells wind chimes, books and more!!!
Winter Survival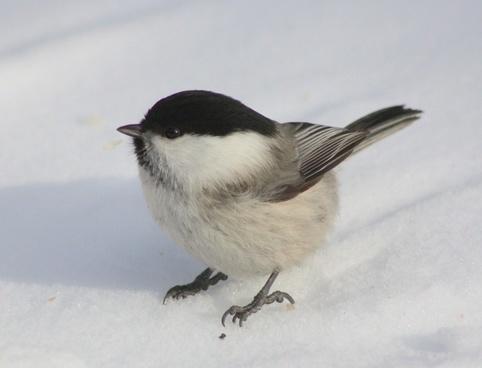 Typically, your feeders serve as a supplemental source of food for birds in your yard. In contrast, during periods of cold and severe winter weather, your birds may switch to utilizing them as a critical source of food that enables them to survive from day to day.
Songbirds may use up 75-80% of their fat reserves in one winter night. This is equivalent to 10% of their body weight being shed and replaced every day as they consume, store and utilize their body fat. This is comparable to a 200lb person losing and then gaining back 20lbs of fat every 24 hours!
Fat is the most concentrated energy source that a bird can consume and stored body fat is the primary energy supply that fuels a bird between meals and through these long winter nights Their daily challenge is to find enough food to not only make it through each day, but to also replace their fat reserves for the coming night -- all in the course of limited daylight hours.
High fat foods are a critical necessity that you can provide your birds to help them survive the long winter nights. High fat suet and Bark Butter are excellent foods to serve.
And one of the best food to offer is WBU's Winter SuperBlend, which has been specifically formulated to provide birds' with the much needed fat and energy they need to survive whatever winter throws at them. For more information, visit our Winter Survival page.
The Magical World of Bird Feeding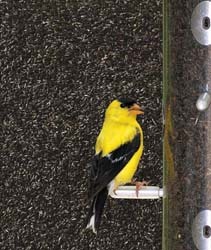 Every once in a while, this fun hobby of feeding the birds makes you wish you had magical powers that would make specific birds visit, certain visitors and problems go away, visiting birds stay longer, and so forth.

Take heart, you don't have to be a magician to know the tricks that will make your bird feeding experience more enjoyable.

Wild Birds Unlimited is the largest resource of bird feeding expertise available, and we know all of the tricks and tips you need.

We pride ourselves on being able to provide the most accurate information and knowledge about our local birds. It is our goal for you to have the best possible bird feeding experience.

By telling us about your yard — the type of landscaping you have, the specific birds you want to attract, the locations you want to place your feeders — we can provide customized advice that will make your yard a destination for your favorite birds.

Whether you are trying to keep raccoons, squirrels or larger birds off your feeders, attract bluebirds to a nesting box, want to keep ants out of your hummingbird nectar or you have some other nature question, we can help.

Bird feeding is a fun, relaxing hobby, and some frustrations or problems can be solved with just the right advice.

Visit us this month, and share with us your nature needs. We'll make sure you have everything you need, including the best tricks and tips, to make your yard magical.