Optics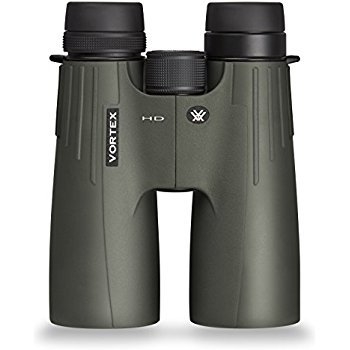 VORTEX
VIPER® HD 8X42 ROOF PRISM BINOCULAR
The Viper HD—a premium-quality binocular packed with everything you need and nothing you don't. Rugged, compact and lightweight (one of the lightest full-size binoculars to date), it's easy to see why the Vipers are award winners. Add in HD (High Density) extra-low dispersion glass for impressive resolution and color fidelity and the Vipers change more than the game. They change the results, too.
RAZOR® HD 8X42 ROOF PRISM BINOCULAR
Extreme terrain. Unimaginable conditions. Both test your mettle—and your optics. With a well-earned reputation for pushing the limits of optical performance, the Razor HDs step up and out on other binoculars in their class. Small, light, bright, strong, and packed with the best quality, hand-selected prisms and premium HD extra-low dispersion glass available today.
VIPER® HD 15-45X65 SPOTTING SCOPE
A high-end spotter, without the high-end price tag, the new-for-2018 Viper® HD Spotting Scope series stands poised to dominate as a best-in-class-optic. Packed with features and incredible optical performance hunters and shooters are sure to appreciate, these spotters bring far of subjects in for a closer look – and do so with impressive clarity, resolution and color fidelity. The ultrasmooth, fluid, and sleek helical-style focus, dials in your image for ultrasharp viewing, as well as keeps the spotters profile trim for ultimate packability.
We also carry Zeiss optics-call for details!